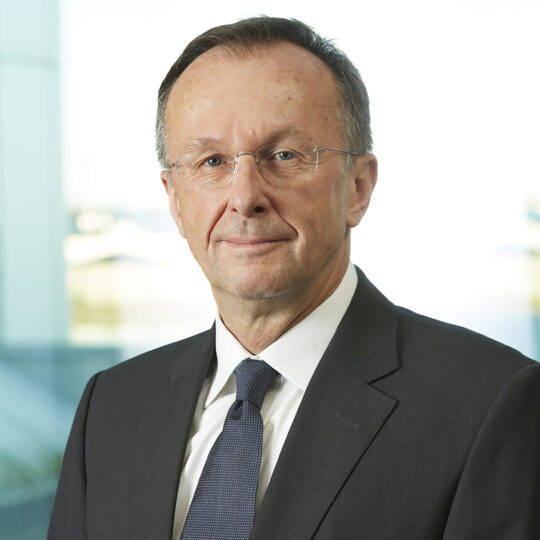 Member of the board of directors since 2017.
Professional background: Hans Maier (born 1955) is Managing Partner and co-founder of the Healthcare and Life Science Strategy and Transaction Advisor BGM Associates GmbH, Berlin Germany. In his career as a biopharma executive, Hans Maier has held executive positions within Schering AG and Bayer AG, inter alia as Managing Director of Schering's subsidiaries in Japan and Korea, Managing Director of Schering Dermatology, Head of Corporate Strategy and Business Development of Schering AG and President of the Global Business Unit Diagnostic Imaging in both Schering AG and Bayer AG. He also served on the Executive Committee of Bayer-Schering Pharma AG.
Education: Ph.D.in Economics and Diploma in Political Science from Freie Universität Berlin, Germany.
Other ongoing assignments: President of the Board of Trustees of the German Heart Center Berlin, Chairman of the Advisory Board of the Fraunhofer Mevis Institute for Digital Medicine, Professor of International Strategic Management at Berlin School of Economics and Law.
Holdings in Ascelia: View holdings
Independence: Independent in relation to the company and its management and in relation to major shareholders.