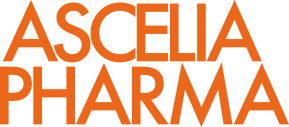 Capital Markets Day 21 Oct
The virtual Capital Markets Day consists of presentations from Ascelia Pharma executives and a US Commercialization expert. This is followed by a live Q&A webcast at 14:00-15:00 CET. Links to the presentations are found further down on this page.
To participate in the Q&A, use following dial-in numbers:
SE: +46-4-0682-0620 | UK: +44-203-769-6819 | US: +1 646-787-0157. Password to enter: 194884.
Written questions shall be sent to mw@ascelia.com
Live webcast will start via the player below on 21 October at 14:00 CET
Presentations for the day
Strategic direction for Ascelia Pharma and building long-term value.
Commercial outlook for Mangoral with upgraded estimate of the addressable market and preparations for launch
The unmet medical need targeted by Mangoral and the ongoing Phase 3 study
Here you will find all the relevant documents for the day
Download presentation from the CEO.
Download presentation from Chief Commercial Officer.
Download presentation from Chief Medical Officer.
Expert Point of View – US Commercialization